Santa Cruz & Jewish Quarter Tour
There are over two thousand years of history embalmed in the streets of this beautiful quarter. Santa Cruz and the Jewish Quarter are situated at the very center of today's Seville, as it was during the Arabian and Roman period.
Tour highlights
Tour highlights
The Seville origin story begins with the Roman and then Arab reigns over 1500 years ago. The history of those periods is embalmed in the streets and secret passageways of this beautiful city and remains its beating heart.
Santa Cruz is bordered by the Gardens of Murillo and Real Álcazar of Seville dating from the XII century. Following the length of this old city wall, we walk the streets of Water and Life, or la Calle del Agua and la Calle de la Vida, and onto the Patio de Bandera. You will learn about the three synagogues of the early period, where today we can find the churches of Santa María la Blanca and San Bartolomé, and the Square of Santa Cruz. We then take you straight into the heart of the Jewish Quarter and observe its beauty as a place seemingly frozen in time, nearly intact as it was in antiquity.
Did you know that many writers such as the poet, Luis Cernuda (of the Generation of '27), the American writer Washington Irving, and operas such as Figaro or El Barbero de Seville were inspired by the narrow streets of Santa Cruz? Darker stories were also born there, such as the terrible tale of Susona's legend. Want to know why? Come and find out!
On this tour you will also learn the origin of the Street of Water and Street of Life? Who was Susona? What happened in the Spring of 1391? How did the Inquisition come to be in Seville? We have the answers to these questions and more on this not-to-missed, or forgotten, adventure.
Patio de Banderas
Plaza Susona
Calle Agua (Street of Water)
Calle Vida (Street of Life)
Alcázares
Judería (Jewish Quarter)
Plaza Venerables (Venerables Square)
Plaza Alfaro (Alfaro Square)
Plaza de Santa Cruz (Santa Cruz Square)
Fígaro, El barbero de Seville (operas)and much more…
Meeting point
Tour gallery
Tour gallery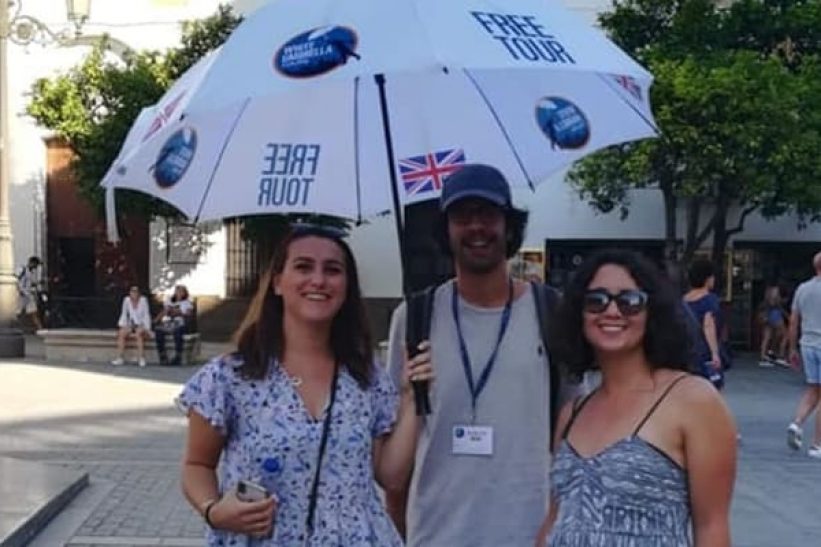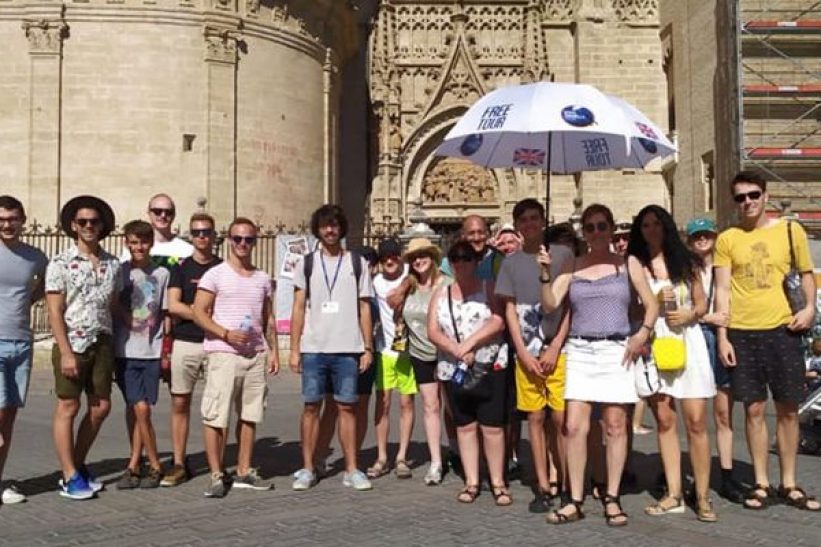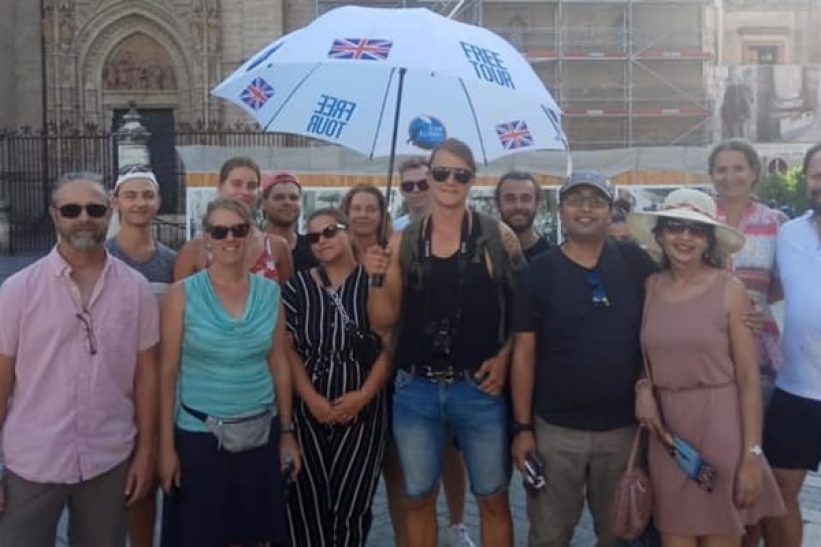 Tour policies
Tour policies
Basic rules in this tour
Participation in each tour is voluntary. Neither White Umbrella Tours nor any of its collaborators will be responsible for physical injuries, damage, loss or theft of personal items during the guided tour.
Must I show my booking or receipt before starting the tour?
Be so kind as to print the receipt issued at the time of booking or download it to a mobile device to show it at the beginning of the tour.
Is there a limit of participants in free walking tours?
In order to ensure the best experience for all our clients, a group of more than 10 people cannot join our Free Tour but must organize a private tour. Please contact infoseville@whiteumbrellatours.com for more details.
This is my first experience with a free walking tour, is free?
A free walking tour is the perfect opportunity to discover us, enjoy with our guides and of course, you decide the price.
It is really important the timeliness in the tour
Your reservation is guaranteed up to 10 minutes after the start time of the tour, after this time, your place can be reassigned to another participant.
Is there are special prices for students and childrens?
The student price will be applied upon presentation of valid accreditation and under 25 years of age. Admission of children under 14 years of age is free of charge (upon presentation of valid identity document). White Umbrella Tours Seville is not responsible for the expenses that may arise from the assistance of children under 14 years of age on our tours, such as transportation or tickets to different sites.
Can I cancel my tour?
No refund will be accepted for tickets canceled without notice of minimum 24 hours before the commencement of the tour. For cancellations more than 24 hours in advance, 100% of the total amount of the ticket will be refunded. All returns of tickets purchased through the web will be made through Paypal within 24 hours after the request for the refund. Secure online payment is guaranteed by PayPal. *
Is there a limit of participants?
For starting the toour, we need, at least, 4 participants.
The validity of our tickets is during 1 year.
*These conditions are applicable to all tours to visit and get to know Seville.
Check our website for more information of tours in Seville.