On December 3, 2018, operators of the city of Amsterdam removed the famous letters of "IamAmsterdam" located in the Museum Square. We can affirm, without much fear of being wrong, that practically all visitors to the city of Amsterdam took a selfie with the slogan "IamAmsterdam" in the background. Paradoxically, they have died precisely from success, in the following paragraphs we tell their story.
ORIGIN OF THIS PRECIOUS EMBLEM BY TOURISTS
The lyrics for "Iamsterdam" were first installed in 2005 . It was commissioned by the city of Amsterdam to an advertising company, with the aim of promoting tourism, to add a monument to the city where everyone felt represented. Perhaps without intending to, this place you should show and take a photo of yourself if you wanted to show your friends that you had been in the city and were even part of the tours in Amsterdam , being also perfectly protected and protected by the main museums of the city, such as the Rijksmuseum and the Van Gogh. At its peak, 6,000 to 8,000 selfies were taken daily.
Mission accomplished of the advertising campaign?
Tourism in Amsterdam, like many European cities, is experiencing an unprecedented boom, which has caused complaints from a multitude of people, businesses, neighborhoods and organizations, with the corresponding concern of politicians to control and mitigate its effects to the extent of the possible. And it is that Amsterdam receives approximately 18 million tourists every year.
The fact of being able to touch, climb or hide, play with them, generated a feeling that you really were in the heart of the city, which, mixed with a modern and elegant design, was undoubtedly the perfect cocktail of its success, becoming in an emblem of Amsterdam.
This is why the objective of the city council is to decongest the city and achieve a better distribution of tourists throughout the city, even if to achieve this you have to remove an emblem of the city. They want the tourist to know the bowels of the city, and that its history is not reduced to an advertising campaign.
Is it possible to see this Amsterdam emblem at another point?
Don't worry, as they are still present at Amsterdam's Schipol airport , and a different itinerary will follow various points in the city, you have to be careful! Luckily, we care about showing you the best corners of the city and proof of this is our free tour Amsterdam .
Ver más publicaciones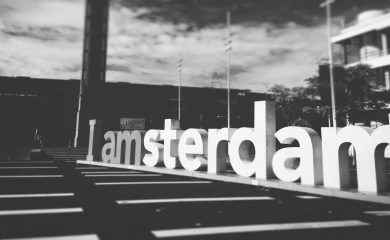 Amsterdam
June 17, 2020
On December 3, 2018, operators of the city of Amsterdam removed the famous letters of "IamAmsterdam" located in the Museum Square.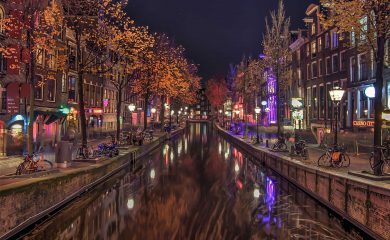 Amsterdam
June 17, 2020
The capital of the Netherlands has a very attractive history linked to the sea. It was undoubtedly one of the most important commercial ports of the 17th century.