Sadly, Auschwitz is famous for being one of the cruelest places to ever exist during World War II. A concentration camp with a single objective: genocide.
Over the course of the six years it was in operational, between four and six million people died due to the hard work conditions, which caused diseases. This, along with a lack of hygiene and living conditions were the causes of death. For other prisoners, their lives would end in what was considered to be the final solution: the gas chambers.
Everything encompassing Auschwitz concentration camp.
After the war, Poland had maintained the camp grounds intact as a memory of the horror that happened more than 70 years ago. An hour and a half west of Krakow, it is accessible by train, car or bus. However, to not complicate ourselves too much, it is best recommended to join the excursion to Auschwitz concentration camp.
This tour, which includes transportation to the camp, will allow us to discover every detail of the massive prison consisting of more than 40 square kilometers and housed more than 1200 prisoners at once.  Throughout this tour, we will learn about how the camp was subdivided into three parts, and every section had different barracks, prisons, and laboratories, in which the Nazis would take advantage of the prisoners. The guides will tell us all that Auschwitz had and once used to be, for example, how the prisoners had the right to three meals.
Some details and useful information of Auschwitz
More than 7000 guards took care of the camp. The watch towers situated strategically would not allow for any prisoner to escape and would have zero hesitation to shoot cold blooded in case this happened. More than 900 people tried it, but only 196 of them made it.
To conclude, we will learn the reasons why this place is still standing, the historical facts that placed it here and the chronological order of a story that hopefully will never happen again.
You will have a great opportunity to obtain more useful information of Auschwitz thanks to our Auschwitz Birkenau Tour.
Ver más publicaciones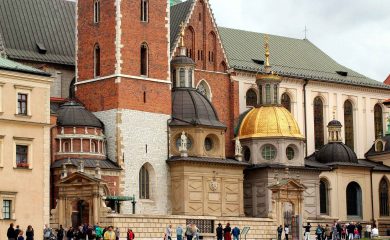 Krakow
July 28, 2019
The city of Krakow is the second most important population of Poland, just after its…

Krakow
July 28, 2019
Sadly, Auschwitz is famous for being one of the cruelest places to ever exist during…