Of course the Charles Bridge stands as the oldest and most famous bridge in Czech Republic. But spend any time in Prague you'll likely cross another of the beautiful Vltava crossings, including one of the most interesting, and more beautiful due to its recently restored copper-domed turrets, originally used as toll booths. We're talking about Most Legii, or Bridge of the Legions.
For hundreds of years the two parts of Prague divided by the Vltava had only one bridge to connect the two banks: the Charles Bridge. Prague grew in size and population and thus it was necessary to adapt infrastructure to the changing needs. One such improvement was the creation of a of new bridge, in this case, the Bridge of Legions.
The original bridge in this location was opened in 1841 and designed by engineer Frederick Schnirch. It was called the "Chain Bridge", and was a suspension bridge made largely ​​of metal, similar to the current Chain Bridge of Budapest.
But by the late nineteenth century the bridge, unable to withstand the passage of heavy vehicles, needed a total refurbishment.
Its renovation was put out to tender, and was eventually designed by Antonin Balšánek and who changed the metal beams and the original cables to it's current granite arches.
The completely remodeled bridge was personally inaugurated by Emperor Franz Joseph I on June 14, 1901, and renamed in his honor.
The aesthetic has changed little since, though the name has. After the birth of the Czechoslovak Republic many of the names imposed by the imperial rulers were changed, and from 1919 the bridge was called Bridge of Legions, named after heroic soldiers who were key in the creation of the first Republic. The Nazis changed the name during the occupation, calling it Smetana Bridge, and the Communists named the bridge after the holiday on May 1.
In 1990 and after the revolution and fall of the Communist regime, the name from the first Republic returned. Today, again, we can cross the Bridge of Legions.
Ver más publicaciones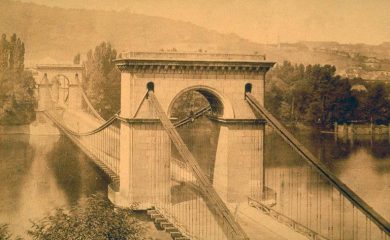 Prague
April 23, 2015
Of course the Charles Bridge stands as the oldest and most famous bridge in Czech…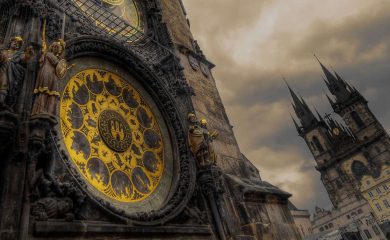 Prague
April 23, 2015
The capital of the Czech Republic is located in central Europe and is one of…