Located south of Poland, and showered by the Vistula River, Krakow is an excellent traveling choice thanks to the amount of things it has to offer and places to visit. This city that was once the Polish capital from 1038 until 1596, has a rich history in which the journey throughout centuries has created a city full of monuments worth visiting, streets to explore along with famous squares, with the most famous one being Rynek Glowny (Market Square.)
The heart of Krakow's historic center
If we want to see Krakow without making that much effort, the best option is the Free Tour of Krakow, which starts right at the market square, in front of the old town hall tower. From this, we will visit the most important places and monuments of the heart of Krakow, entailing centuries of history, as it is the case of the first ever university of Poland, the Jagellonian University dating all the way back to 1364.
In this tour, we will also get to visit the Wawel Castle, much recommended visit, given that it has been reconverted into a museum, still keeping its walls and towers. Inside its walls, we will find the Royal Palace with its crown jewels and armory. Here we will also be able to enjoy of Wawel's cathedral, a symbol of Christianity in the Polish Republic.
During the tour, we will also learn about Wawel's hill and the interesting legend of the Dragon, who was said to terrorize the poor citizens and had to provide offerings to keep him happy.
Krakow has also been the home to many artists and writers such as Adam Mickiewicz, a polish poet who was the precursor of Romanticism in Poland. Beloved by many in Krakow, we will be able to see a statue to honor his memory.
It is because of this and many other reasons why it is recommended to visit this Polish city. If we decide to visit the historic center of Krakow, nothing suits better than the free tour walking tour Krakow to enlighten us with all the details.
The historic center of Krakow is really famous!
Ver más publicaciones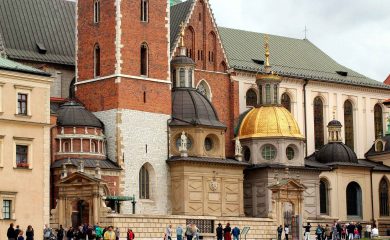 Krakow
July 28, 2019
If you are planning a trip, we recommend three days to explore the city in its entirety, and of course, organize your time well to try to enjoy it to the fullest.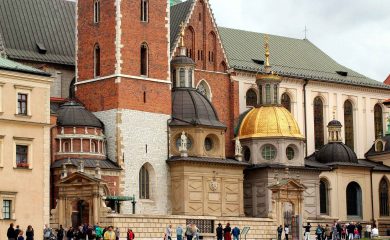 Krakow
July 28, 2019
The city of Krakow is the second most important population of Poland, just after its…